Trending
The PSG was Haaland's fourth choice this summer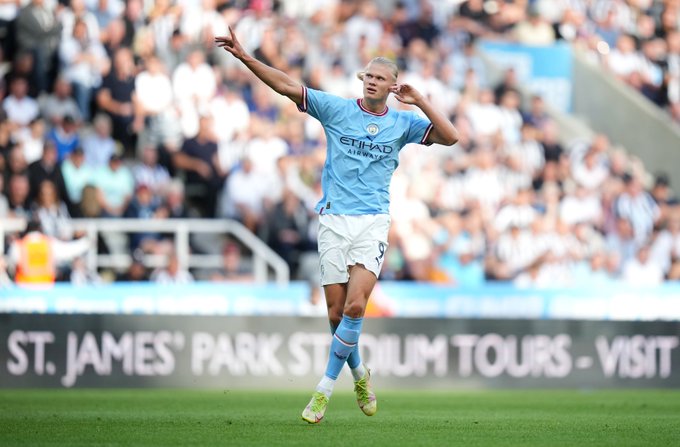 Erling Haaland, who has gone under the colors of Manchester City this summer, has been the object of many lusts. In a documentary, the player's father, Alfie Haaland, places PSG in fourth place.
After Germany, Erling Haaland decided to go to England to shake the nets. Landed in Manchester City in exchange for the 60 million euros of his release clause, the Norwegian has been the happiness of the Skyblues since the start of the season. Before joining Pep Guardiola's team, the 22-year-old forward had long been sent to most European cadors.
Rumors about him never really intensified in Paris, but former Borussia Dortmund boarder could have been an option for PSG, especially if Kylian Mbappé left. The Frenchman finally extended his contract, already putting a big offensive yard to replace him on the sidelines.
In a Viaplay documentary about his transfer to Manchester City, the player's father, Alfie Haaland, went back on his protégé's preferences before landing at the Citizens' home, with PSG on his list: "On our list, I think Manchester City is the best team. Bayern Munich is number two. We have Real Madrid as number three, Paris Saint-Germain as number four." According to Culturepsg
Haaland, globe trotter in perspective?
In another part of the documentary, the father of Norwegian sensation also suggests that his son could make the five major championships in his career: "I think Erling wants to prove his abilities in all the championships. He can then stay for three or four years at the most. It could be, for example, two and a half years in Germany, two and a half years in England and then in Spain, Italy, France, right?" With a transfer this summer, however, cyborg is not on the market.