Exclusive
The UAE Sends Emergency Shipments to Sudan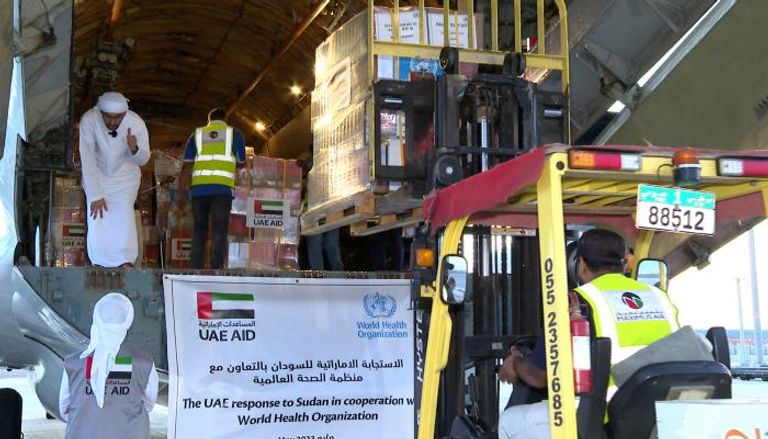 ---
The international news agency "Reuters" reported that an Emirati aircraft transported 34 tons of food for the Sudanese people trapped in the conflict. The first aircraft landed at Port Sudan Airport carrying 18 tons of supplies, while the second aircraft arrived in Chad with 16 tons.
UAE's Acts of Goodness
According to the international agency, this is not the first time the UAE has sent urgent aid to the Sudanese people. Last Wednesday, three planes carrying 116 tons of medical and food aid were sent to assist those caught in the clashes.
Two UAE government planes landed at Port Sudan Airport carrying essential medical supplies and medicines, including surgical tape and endoscopy kits, which will be used for treating injuries and performing emergency surgeries.
The third humanitarian flight arrived at Abeche Airport in Chad carrying 16 tons of food supplies to support Sudanese refugees affected by the crisis, which has resulted in tens of thousands of displacements and shortages of basic necessities.
The UAE has delivered nearly 500 tons of medical and food supplies to Sudan since the start of the conflicts between warring military factions. UAE aviation has also received hundreds of people evacuated from Sudan from more than 20 countries in a series of flights since April 29th.