Turkey
Turkey attempts to prove it is not tolerant of terrorists… Details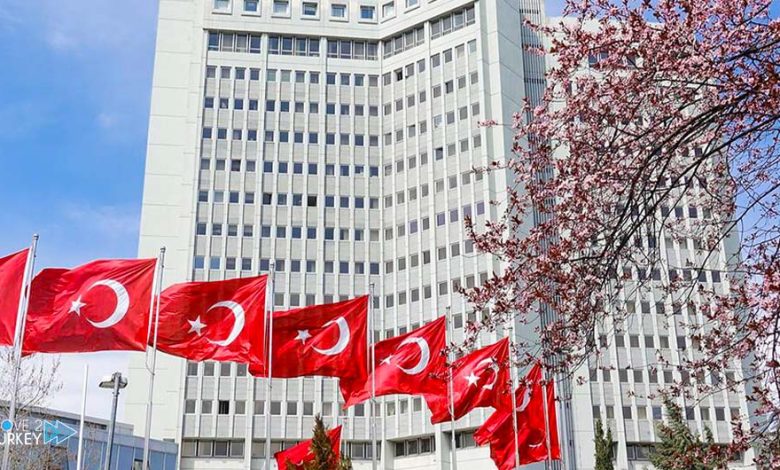 ---
Turkey is making various efforts to prove that it is not tolerant of terrorists, despite numerous international reports that have shown it to be a safe haven for many leaders of extremist groups, providing them with healthcare and shelter.
The latest allegations from Turkey in this regard came from its Interior Minister, Ali Yerlikaya, who announced that the police had arrested ten individuals suspected of having ties to the ISIS organization, with five of them being held in detention.
Yerlikaya, in a press statement reported by the Anadolu Agency, stated that the Turkish intelligence agency (MİT), along with police and counter-terrorism forces, carried out an operation in the coastal city of Izmir, following information that the suspects had hidden some supplies in the city. He explained that the authorities found explosive materials and materials used for making explosives, along with weapons and ammunition hidden in the mountainous Bornova area of Izmir.
The minister said, "As a result of the operation, ten individuals suspected of involvement were arrested, five of them have been detained, and judicial control measures have been imposed on the remaining five."
Under judicial control measures, suspects may leave police detention centers, but they are subject to certain conditions and restrictions.
Footage from the operation, shared by Yerlikaya on the (X) platform, showed several police vehicles in a mountainous area, while security personnel searched inside a small cave for the hidden materials. The footage also showed the search of a house and the arrest of the suspects.
ISIS has carried out numerous attacks in various parts of Turkey, including the attack on a nightclub in Istanbul on January 1, 2017, which resulted in the deaths of 39 people. Turkish police have carried out several operations targeting militants.
However, prior to these operations, foreign reports, including Russian reports, claimed the existence of links between the terrorist organization and Turkish intelligence. They alleged that ISIS received significant facilitation from the Turkish side, and wounded ISIS members received medical treatment in Turkish hospitals, allegations that Turkish authorities have denied. A Russian report previously accused Turkey of purchasing smuggled Iraqi oil from the extremist organization that took control of large areas of Iraq in 2014.
Furthermore, the Turkish intelligence agency formed several factions, most of whose members were Islamists, in northern Syria and provided them with military, logistical, and financial support. During that period, Turkey vigorously and by all means pushed for the overthrow of the Syrian regime.