Turkey
Turkey convicted exiled journalist Dundar with 27 years in prison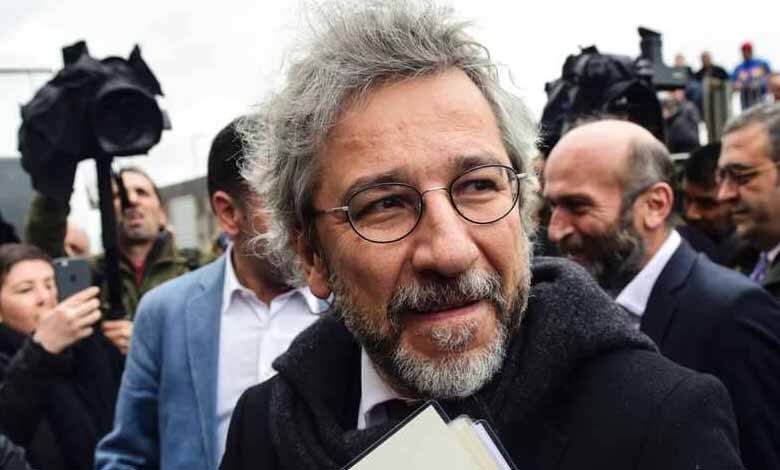 ---
According to a news report, a Turkish court has sentenced exiled journalist Can Dundar with espionage and terrorism accusations. On Wednesday, Indeed, the court in Istanbul convicted Dundar of obtaining secret documents for espionage and aiding a terrorist organization with 27 years and a half in prison.
Dundar, who was the former editor-in-chief of opposition newspaper Cumhuriyet. He was actually on trial for a 2015 story accusing Turkey's intelligence service of illegally sending weapons to Syria. The story is about a 2014 video that showed men police wearing uniforms and civilian clothes and trying to open the trucks and unpacking boxes. Pictures then showed trucks with mortar ammunition. While, the Associated Press cannot prove the authenticity of the video.
Moreover, the news report affirmed that Turkey's president and the Turkish intelligence service did not allow the prosecutor to investigate arms trafficking.
The publication made the Turkish President Recep Tayyip Erdogan angry, accusing Dundar and Ankara office Chief Erdem Gul. Erdogan related that the trucks transported assistance to Turkmen groups in Syria and that Dundar would pay a high price. In fact, Turkey then interfered directly in the Syrian civil war, launching four cross-border operations.
In 2015, Dundar and Gul were detained and spent three months in pre-trial arrest. Whereas, in 2016, a court sentenced them to five to six years in prison for obtaining and revealing secret documents to be used for espionage. On the same day as the verdict, Dundar was attacked outside the courthouse however he was not wounded.
After Dundar appealed the punishment, the Supreme Court of Appeals canceled the sentences in 2018 and ordered a retrial with harsher penalties. The retrial started in 2019. Dundar left for Germany in 2016 and was being sentenced in absentia, while his property in Turkey was in the process of being seized.
Dundar is charged for helping the network of US-based Fethullah Gulen, who the government says masterminded Turkey's 2016 failed coup. The prosecutor who ordered the trucks stopped and others, including military officers, have been accused with Gulen's relations. But, Gulen refutes the claims and remains in Pennsylvania.