Turkey
Turkey – Security Coordination for the Return of Relations between Cairo and Ankara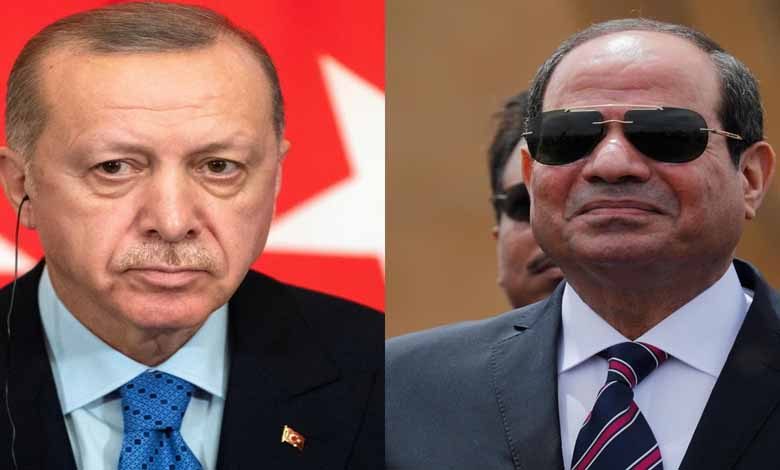 ---
Turkish Foreign Minister Mevlüt Çavuşoğlu said that Turkey and Egypt may restore full diplomatic relations and make the decision to appoint mutual ambassadors "in the coming months," and the Associated Press quoted Turkey's top diplomat as saying that Ankara and Cairo may resume diplomatic consultations led by their deputy foreign ministers as part of the process of restoring relations soon.
Turkish Foreign Minister made the remarks after years of tension between the two countries, during which Turkish President Recep Tayyip Erdogan shook hands with his Egyptian counterpart Abdul Fattah el-Sisi at the opening ceremony of the World Cup in Qatar; This opened the door to a diplomatic wave at the back door between intelligence officials, as confirmed by the American Associated Press.
An informed regional source – who requested anonymity – said that two intelligence delegations from both sides met in Egypt over the weekend, while the second source, a senior Turkish official, said that "important" discussions had begun between them. Turkey and Egypt are scheduled to begin talks on military, political and commercial issues, including energy projects.
In the same context, a source in the Egyptian intelligence confirmed that delegations in Cairo discussed how to bring their views closer on the joint security issues. The source said that these issues include media outlets based in Turkey that are linked to the Muslim Brotherhood and opposed to the Egyptian government.
According to the US agency, diplomatic relations have been strained since the current Egyptian President Abdul Fattah el-Sisi – then the Egyptian army chief – supported the popular revolt to oust Mohamed Morsi and the Muslim Brotherhood from Egyptian rule in 2013, which was strongly supported by Erdogan, which infuriated Ankara, before Erdogan succumbed once again to Arab rulers and gave up the Brotherhood by closing a large number of Brotherhood platforms in Ankara and deporting leaders to Afghanistan, Britain, and Malaysia.
Shaking hands with Erdogan and el-Sisi and conducting secret diplomatic negotiations raise questions about the fate of the Brotherhood leaders currently in Turkey and whether Erdogan can continue to abandon them and deport them away from the country in order to complete reconciliation with the Arabs, MENA said.