Turkey
Turkey suffocates media: 58 journalists under investigation in October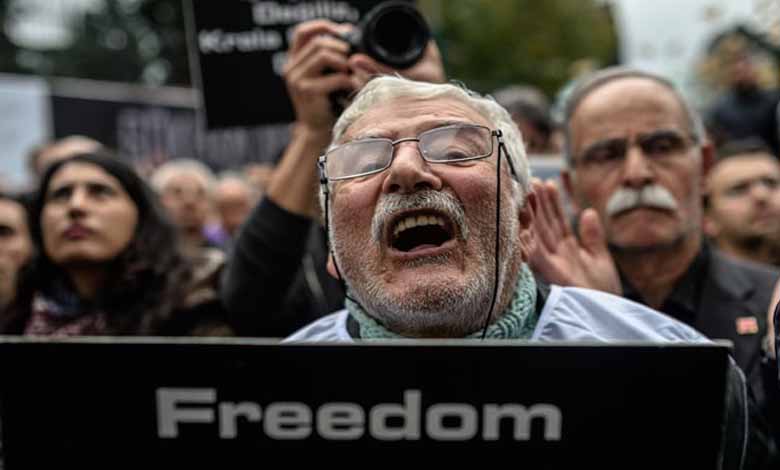 ---
"As international criticism of Turkey's human rights record and freedom of expression increases, the Turkish regime is flouting these criticisms and continuing its policies of stifling freedoms".
Recently, a report revealed that 58 journalists were investigated during the month of October, according to the report of the "News Tax" project issued by the Media for Democracy Foundation of the Association of Journalists.
According to the report, last month witnessed trials, threats, and attacks against journalists. According to the data contained in the report, 58 journalists and media workers appeared before the prosecution in 34 separate sessions held in 9 cities last October.
The trials requested life sentences for the two journalists – 272 years, 6 months to 896 years, 6 months and 15 days – and 200,000 Turkish lira, Zaman reported.
Prosecutions, in which journalists were charged under the counterterrorism law, involved 27 journalists who were members of a terrorist organization, 11 who promoted a terrorist organization, seven who opposed the meetings and demonstrations law, and four who were charged with insulting the president.
The Justice and Development Party (AKP) has imposed almost total control over the media in Turkey. After a coup attempt in 2016, dozens of newspapers, channels and publishing houses were shut down. A large number of them stopped completely. Others continued to publish from outside Turkey. There are dozens of journalists detained in Turkey. President Recep Tayyip Erdogan is described in international reports as the enemy of journalists.