Turkey
Turkey continues its criticism against Arab relations with Israel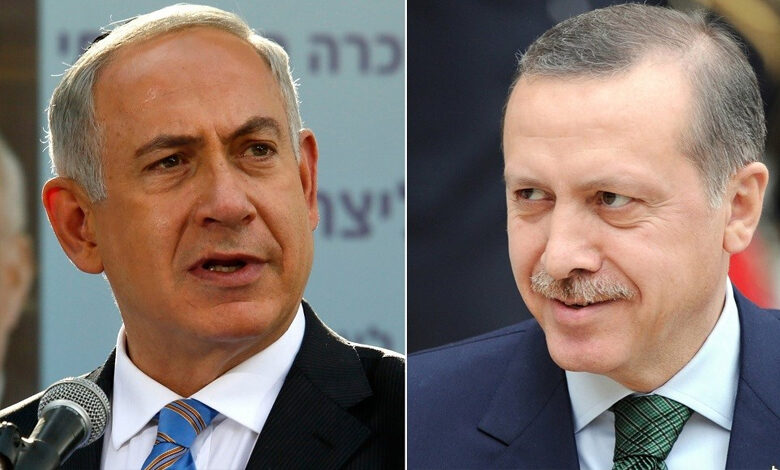 ---
Regarding the normalizing of relations between Arab states and Israel, Turkey raised its criticism on Friday against these decisions, although Ankara has its own diplomatic and trade relations with Tel Aviv for a long time, besides it's the first Muslim-majority countries that recognize the state of Israel. In fact, its relations with Israel date back to the early 50s when the two leaders of the countries have met secretly. Turkey moved back and forth in minimizing diplomatic representation with Israel during the years; however, it remains to maintain its ties with Israel.
Moreover, Turkish President Recep Tayyip Erdogan has recently tried to describe himself as a supporter of the Palestinian cause, so he has criticized the Arab states, particularly the United Arab Emirates and now Bahrain, for their deals with Israel to normalize relations.
Turkey reported on Friday that the move of Bahrain to establish relations with Israel would deal with a new hit to efforts to defend the Palestinian cause. A Turkish Foreign Ministry statement declared: It will further encourage Israel to continue illegitimate practices towards Palestine and its efforts to make the occupation of Palestinian lands permanent.
It should be noted that a similar position was taken by Turkey when the UAE declared its agreement with Israel last month. Indeed, Turkey said at that time that history would never forgive the UAE's hypocritical behavior in agreeing such a deal, which reorganizes the order of Middle East politics. Erdogan also threatened to withdraw the ambassador of Turkey to the UAE and cut diplomatic relations.
Otherwise, UAE Minister of State for Foreign Affairs, Anwar Gargash, reported that Turkey receiving over half a million Israeli tourists per year, billions of dollars' worth of bilateral trade, and an existing embassy there. He also said in a recent interview: And I ask myself whether this is a principled position or not [from Turkey]. Turkey has exported more than $4 billion worth of goods to Israel in 2019, while it has imported more than $1.5 billion in goods, according to the Turkish Statistical Institute.
Furthermore, one year earlier, the exports of Turkey to Israel reached to $4.02 billion. It has imported $2 billion worth of products. 
Firas Maksad, an adjunct professor at George Washington University, reported: Turkey's policy appears to be doing as I say, but not as I do.