Turkey
Turkey: Thousands of Syrians try to escape Erdogan's hell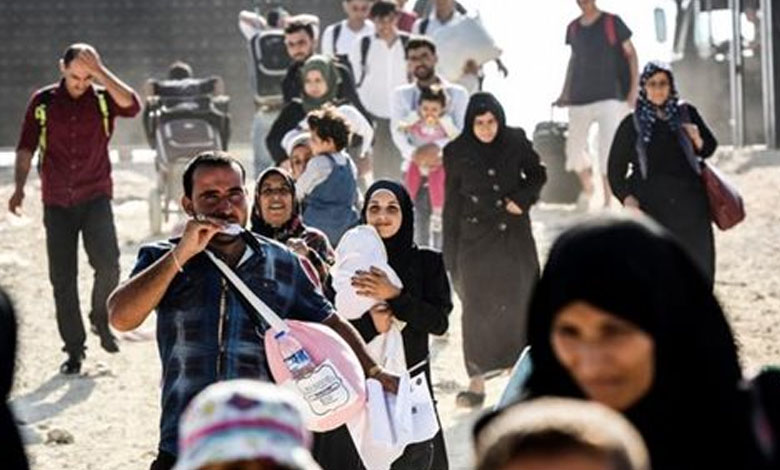 ---
Following the increase in racist attacks against Syrian refugees in Turkey, tens of thousands of Syrians tried to enter Greece, according to the British Guardian newspaper, Refugees have gathered along the border between Turkey and Greece to enter the EU en masse, and since early September, Syrians have been planning the journey through the Telegram channel, which has more than 85,000 members.
Escape campaigns
The organizers claim that the refugee convoy was motivated by "abhorrent racism" promoted by "some parties in the Turkish Republic" which resulted in a series of deadly attacks. The organizers also point to the Turkish government's recent plan to transfer Syrian refugees living in Turkey to northern Syria; On Tuesday, the refugees decided to gather in Istanbul before heading to the border together in a single group, while they are concerned about being deported to Syria if they are arrested. According to the newspaper, Syrian refugees have asked the UN to protect them from all forms of physical, psychological and political abuse they are subjected to in Turkey, and to find immediate solutions. Some 400 refugees were forced to return to their homes in Idlib, Syria, after attempting to cross the Syrian border into Turkey to join the convoy, but they were attacked by pro-Turkish extremists.
Cruel treatment
"Taha al-Ghazi, a prominent Syrian refugee rights activist in Turkey, says many Syrians want to leave Turkey because of rising racism, as well as the financial difficulties caused by economic inflation." He added that the Turkish government will not allow groups to gather on the border with Greece, while EU countries are also tightening security at their borders."
According to the UK newspaper, Fares Muhammad al-Ali, an 18-year-old Syrian national, was killed in a racist attack in Turkey in early September. In a separate incident in May, a 70-year-old Syrian woman, Laila Muhammad, was kicked in the face by a Turkish man. Both incidents triggered a violent popular reaction in the country. However, many racist attacks were not reported because victims feared they would be forcibly returned to Syria. The Guardian continued, that Syrian refugees had fled the bloody conflict, torture, enforced disappearance and other abhorrent violations in search of safety in Turkey. But it is appalling that they now find themselves facing more attacks. A further 150 Syrians have been forcibly deported from Turkey so far this year, despite the fact that the Turkish government recently carried out a plan to forcibly transfer one million Syrian documents to northern Syria.