Economy
Donald Trump's declining popularity among Republicans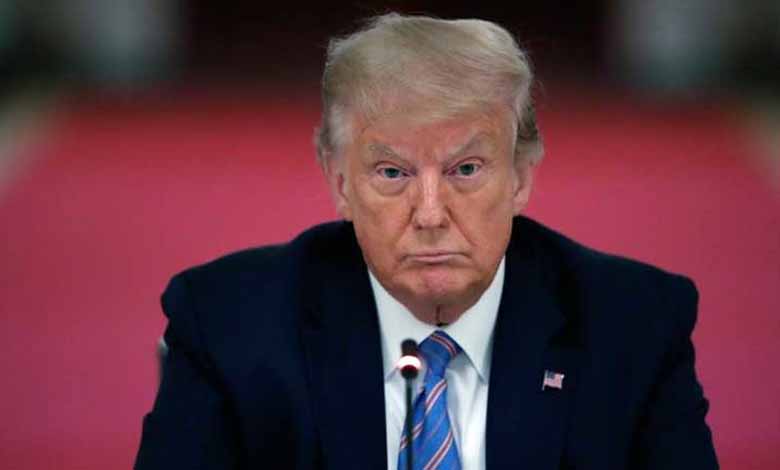 ---
According to a new poll, fewer than half of Republican voters would vote for Donald Trump in a primary if he ran for office in 2024.
According to a New York Times/Siena College poll released Tuesday morning, less than half of Republicans would vote for Donald Trump in a theoretical primary if he ran to take over the White House. However, the former president remains the favorite: 49% of Republicans would choose Trump in 2024, compared to 25% for Florida Governor Ron DeSantis, 7% for Senator Ted Cruz, 6% for former Vice President Mike Pence, 6% for former South Carolina Governor Nikki Haley, and 2% for Mike Pompeo, Trump's former secretary of state.
The poll comes as the January 6 commission of inquiry unveiled a series of damning revelations about Trump's involvement in the effort to overthrow the 2020 election. The committee held a new hearing on Tuesday to discuss the former president's potential connection to extremist militias that participated in the attack on Capitol Hill. Next week, the committee is expected to hold a final hearing on the involvement of Donald Trump. In recent weeks, reports have circulated that some of Trump's wealthiest donors have decided to invest their money in DeSantis's candidacy.
Trump did not appreciate the attention DeSantis received. Rolling Stone reported last month that he had even considered announcing his candidacy in Florida in 2024, specifically to take on the state governor.
The frontrunner for the Democratic nomination, Joe Biden, is also struggling within his own party. According to a New York Times/Siena College poll released on Monday, 64% of Democratic voters do not want the president to run again.