Economy
United Arab Emirates' Efforts Towards a Better Climate – $4.5 Billion Investments in Africa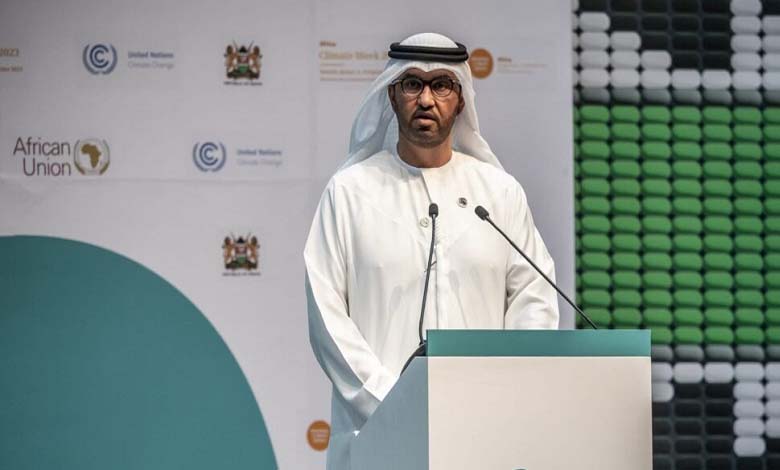 ---
The United Arab Emirates is striving for a better climate, aiming for global tranquility and a reduction in the impact of climate change. This effort extends to the African continent, which is one of the most affected regions in the world by climate change.
Africa has recently experienced a series of shocks, including stormy climate changes, economic repercussions, and ongoing upheavals.
Emirati Investment of $4.5 Billion
The United Arab Emirates recently announced $4.5 billion in investments in clean energy projects in Africa during the Climate Summit. The goal is to attract funding to the continent to combat the phenomenon of global warming.
Sultan Al Jaber, the Emirati Minister of Industry and Advanced Technology, who also heads the government-owned energy company, stated that the UAE would allocate $4.5 billion to launch a pipeline of profitable clean energy projects in this vital continent.
Al Jaber warned, stating, "If Africa loses, we all lose." He announced that the investments are aimed at producing 15 gigawatts of clean energy by 2030.
African Climate Summit
Leaders of countries, governments, and officials in the sector, along with thousands of attendees, are participating in the Nairobi Summit, where Africa is working to enhance its potential as a clean energy powerhouse.
The African Climate Summit will precede the COP28 conference later this year in Dubai, which is expected to witness competing agendas for the future of global energy.
Emirati Investments Supporting African Economies
Dr. Rami Zahdi, an expert in African affairs, says that the United Arab Emirates is an influential country in the Middle East and Africa, with good relations within the African continent. It is in its interest to maintain peace within the continent. The UAE is preparing to host the COP28 Climate Conference in November of this year and thus has ambitious plans to address global climate change in the near future.
Zahdi adds that Africa is the most affected continent by climate change and is particularly vulnerable to decreased adaptive capacity to deal with climate change and its adverse effects. This is in addition to exacerbating poverty, economic, and social threats to the continent's population.
All of these factors significantly impact the UAE's relationships and interests, as it has significant investments and aims for even larger investments within the African continent. There is a 2% to 4% loss in the GDP of countries in Africa due to problems related to climate change. Additionally, there is further poverty and economic instability on the African continent that negatively affects countries like the UAE.
The UAE's new investments in clean energy in Africa are positive news because any investments within the African continent support its economies. Furthermore, investments in an important sector that Africa needs, such as clean energy, are essential.