Maghreb
Kais Saied warns Brotherhood against any interference or compromise in the formation of the new government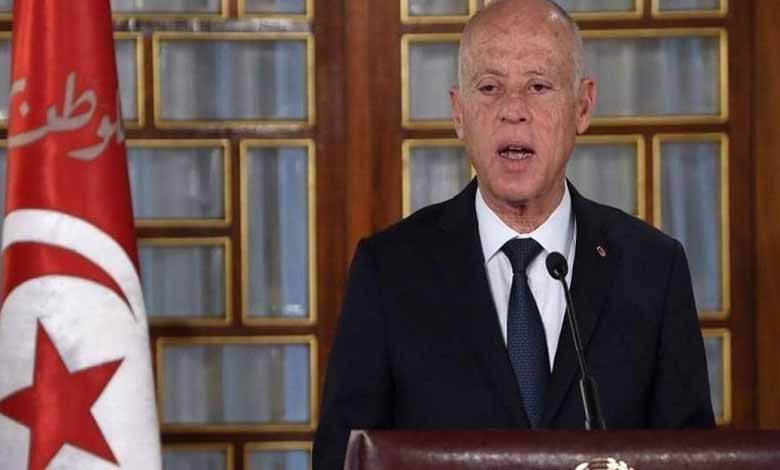 ---
Tunisian President Kais Saied has issued new warnings to the Brotherhood, saying: "There is no room for blackmail or compromise in the formation of the new government."
This happened at the reception of Kaïs Saied, Thursday evening at the Presidential Palace of Carthage, Najla Bouden, responsible for forming the new Tunisian government.
This meeting is part of the ongoing consultations aimed at forming a government based on the criteria of patriotism and the ability to work and achieve, to create a new history for Tunisia and respond to the legitimate demands of the Tunisian people. Adding that "we chose another way to make a new history for Tunisia."
"Days are passing by, and the truth is beginning to emerge. Whoever wants to thwart the invitations must know that he will be hit by a thick wall on which all attempts at blackmail or the imposition of certain choices will be broken," he said, adding that the choices will be based on patriotism and the ability to work and achieve.
"We will not accept any intervention by anyone, and we are responsible before the people," he said.. "As for those who want to try to infiltrate and impose a name, their attempts will fail."
"The whole world is talking about the first Arab woman prime minister," he said.. We make history together and we will continue," he said.
On the other hand, the Tunisian President received, Thursday evening at the Carthage Palace, the President of the Court of Accounts, Naguib Al-Qatari, who presented to the President of the State a report on the oversight of the administrative and financial behavior of the Independent High Electoral Commission.
The Head of State commended the great efforts made by the Court of Accounts to prepare reports and audit accounts, calling on the judiciary to fully assume its responsibilities at this historic moment in Tunisia and to hold those involved in corruption cases accountable so that the Tunisian people regain their rights and the Tunisian state gets rid of the consciences it has been stuck in the past decades; "Whoever commits a crime or steals a single penny will be held accountable.. "The judiciary must play its historic role."
In a video posted on the official page of the Tunisian presidency, Kais Saied said: "I emphasize that the Commission must be truly independent, and I have heard in recent days its position on a number of measures taken and there is nothing to do with the independent body, which some claim to be independent, to intervene in these matters."
"The violations in the legislative and presidential elections are of all types, and the judicial and penal courts are supposed to regulate the legal effects related to party finances," he said; wondering: "Where did they get this money? It came from outside and from inside," he said, referring to the Brotherhood.
"There are penal provisions that carry up to five years in prison related to foreign funding, but unfortunately we receive reports after reports that are issued by the court and not by an administrative authority. However, they talk about resisting corruption," he said.