Turkey
Erdogan to Merkel Turkey: Turkey wants to turn over new leaf with EU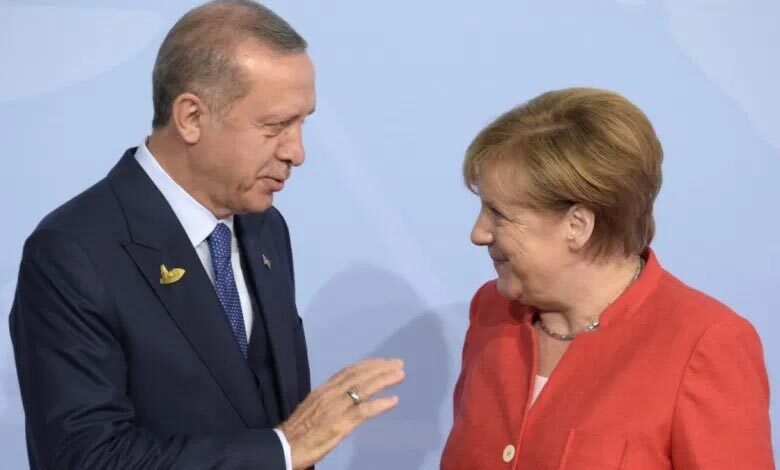 ---
The Turkish presidency announced that Turkish President Recep Tayyip Erdogan informed, on Friday, German Chancellor Angela Merkel, that Turkey wants to turn over a new leaf with the European Union.
Last week, EU leaders gathering in Brussels decided to draw up a list of Turkish sanctions because of Ankara's "unilateral actions and provocations" in the eastern Mediterranean, considered it rich in energy resources.
The presidency related: President Erdogan during the meeting said Turkey wants to open a new page in its relations with the EU, as he thanked Merkel for her constructive contributions and efforts on Turkey-EU relations.
It added in a statement that Erdogan stated that there was a new window of opportunity to strengthen Turkey-EU ties but certain countries were trying to create a crisis that would ruin this positive agenda.
Erdogan did not indicate which countries; however, Turkey has in dispute with EU member states Greece and Cyprus, supported by France, in the eastern Mediterranean.
Indeed, Turkey and Greece earlier agreed to talk about the contested waters but this was not actually happening. Erdogan accused Greece of running away from discussions, but he affirmed that Turkey's position was constructive.
He also appealed for an update to the 2016 agreement that aimed to reduce migration to Europe in exchange for financial assistance, which he related that would be the key to a positive agenda.
On Thursday, The EU declared that it allocated to Turkey the full six billion euros promised for refugees in the pact.