Exclusive
Iraq: al-Kazimi's achievements allow him to return to the Prime Ministry?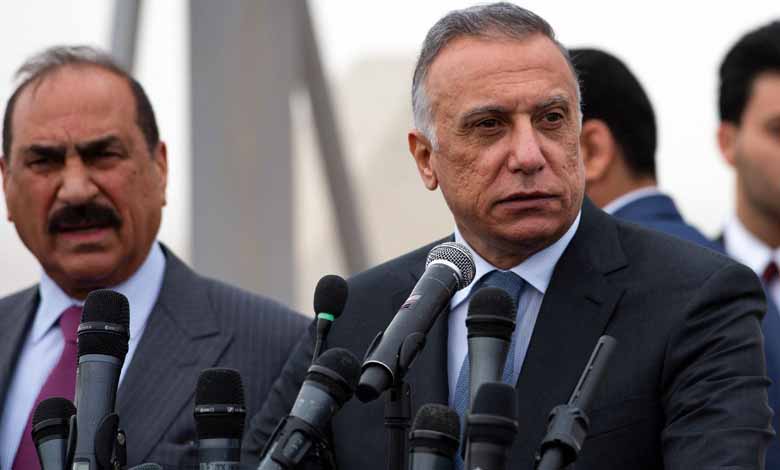 ---
Informed Iraqi political sources revealed that the chances of the outgoing Prime Minister, Moustafa al-Kazimi, returning to the presidency of the government are high.
The sources confirmed that the leader of the Sadrist movement, Moqtada Al-Sadr, sees Al-Kazimi as a moderate candidate acceptable to most political parties and he was successful in managing State institutions.
Al-Sadr's Support for Al-Kazimi
A few days before the first session of the new parliament, held last Sunday, Al-Kazimi made an official visit to Nadjaf, where he met with al-Sadr and discussed a number of important political issues, including the form of the new government. With the acceleration of events following the first parliamentary session and the emergence of new political axes, it seems that Al-Kazimi's chances have strengthened, especially with his support by forces allied with al-Sadr.
According to a former Sadrist MP, who preferred to remain anonymous, he has no reservations about al-Kazimi assuming a new government term. He explained that al-Sadr believes that al-Kazimi is a consensus candidate that is widely accepted internally and externally, and that the Movement's allies (a progressive alliance led by Mohamed Al-Halbousi) and the Kurdistan Democratic Party want to renew his term.
The MP stressed that the Movement has not yet submitted any candidate for the position, but there are some prominent names from the leadership of the Movement that are qualified for the position. He added, however, that Al-Sadr, who is the first and last choice decision maker, knows that the presentation of Al-Kazimi will contribute to strengthening the Movement's alliance with other blocs. This is what al-Sadr seeks, especially since there is a big gap between the Sadrist movement and the coordinating framework. Sadr is bound to contain other alliances close to him.
Support from important political parties
Independent MP Hussein Arab said al-Kazimi has a strong chance of winning a new term, and during his tenure as prime minister, he has won the support of important political parties, including Kurds, Sunnis, and other forces.
Iraqi political specialists linked the renewal of the mandate of Parliament Speaker Mohamed al-Halbousi to the possibility of a renewal for al-Kazimi. Ahmed al-Sharifi, an expert in Iraqi political affairs, said the renewal of al-Halbousi's term opened the door for al-Kazimi to win a second term as well. He said al-Kazimi is considered one of the most prominent candidates for the prime minister position by al-Sadr, and that with this majority, he can pass it in parliament easily, even if the framework forces objected to this nomination, and they also objected to the renewal of al-Halbousi's term.
Al-Sharifi said the parliament's Presidential Council vote, with members of the Commission passing through an absolute parliamentary majority, would force al-Sadr to insist on forming a majority government without the participation of all Shia political forces.
Al-Kazimi's success in running the country
Al-Kazimi was able to successfully manage the country at a sensitive stage in its life, specifically in the preparation and holding of parliamentary elections, in managing the economic file, the external file, Iraq's international relations, and the international and regional presence, so that Iraq can become an active and influential country in the region, in addition to other issues. All of this has made Iraq face a major opportunity today to obtain a new term.
Al-Kazimi also managed to manage two sensitive issues that are of interest to the Iranian side, as he played an important and unprecedented role in opening the dialog between Iran and Saudi Arabia. He was able to sponsor rounds of joint dialog between them, and paved the way for a new round that will be held soon in Baghdad.
He also managed to remove coalition combat forces from Iraq after several rounds of dialog with Washington, shifting their missions to advisory and training missions only.