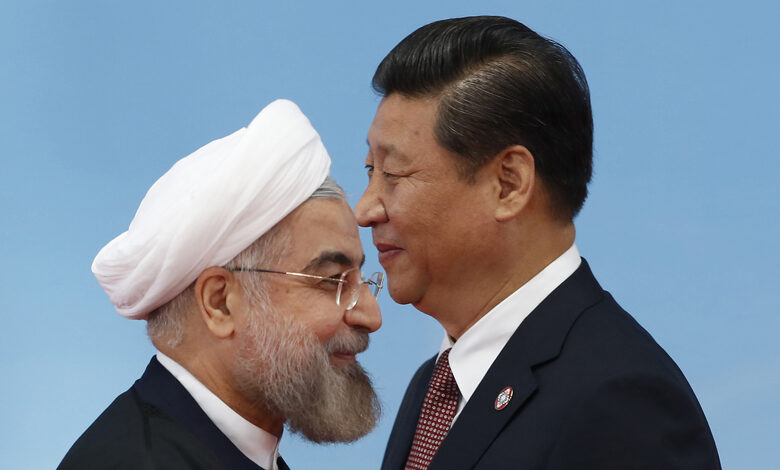 US Secretary of State, Mike Pompeo, reported on Saturday that if China should arm and finance Iran, it would create a disorder in the Middle East.
The state department noted what Pompeo said in a tweet:
China's entry into Iran will destabilize the Middle East. Iran remains the world's largest state sponsor of terror, and to have access to weapons systems and commerce and money flowing from the Chinese Communist Party only compounds that risk for that region,
It's noted that Iran has a long history in arming and financially supporting its network of proxies, Shia militias over the Middle East, to reinforce its impact in the region.
US Secretary of State reported on Wednesday that the United Nations Security Council will vote this week on the US bid to extend an international arms embargo on Iran, which is currently set to expire on October 18.
While the US Ambassador to the United Nations, Kelly Craft, informed Al Arabiya in July that if the arms embargo on Iran isn't prolonged, Tehran will provide with even more weapons to its proxies in the region, she said that would not only jeopardize the safety of countries in the Middle East but also the American forces in the region
The draft resolution needs almost nine votes to oblige Russia and China to use their vetoes that which Moscow and Beijing signaled they do later. Otherwise, in Middle East conflicts or diplomacy, China has traditionally played little role, although relying on the region for oil, with Iran its fourth-largest supplier last year, however, it has been trying to boost its profile, particularly in the Arab world. It also provided an economic lifeline to Iran since 2018, when US President Donald Trump removed Washington out from the 2015 nuclear deal and re-imposed sanctions on Tehran.