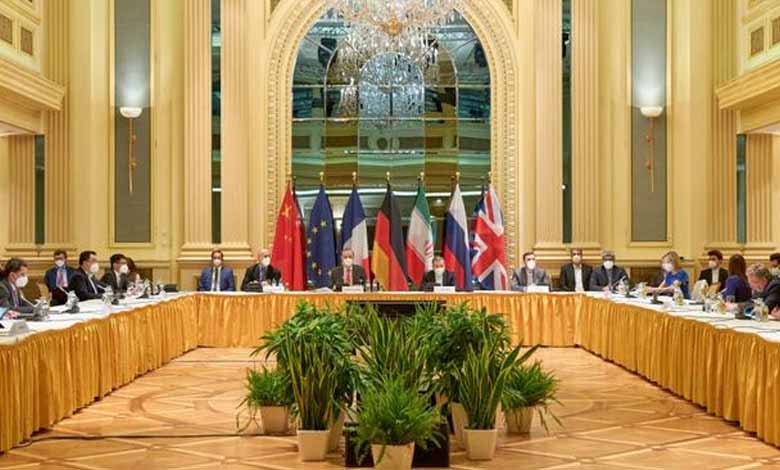 ---
The United States and the three European countries that signed the Iranian nuclear agreement (the United Kingdom, France, and Germany) have submitted a text to the International Atomic Energy Agency (IAEA) criticizing Iran's non-cooperation with the UN body.
The text urges Iran to fully cooperate with the IAEA, the first of its kind since a similar measure was adopted against Tehran in June 2020, according to Agence France Presse.
The move also signals the Western powers' growing impatience with the stalemate in talks to revive the 2015 nuclear deal in March.
The US, Britain, France, and Germany issued a joint statement to the IAEA Board of Governors meeting this week strongly urging Iran to stop the escalation of its nuclear program and urgently conclude the agreement on the table.
Iran's nuclear program is "more advanced than ever", the statement said, adding that Iran's accumulation of enriched uranium has "no credible justification for civilian uses".
The four countries called on Iran to "fulfill its legal obligations and cooperate with the IAEA" following the adoption of a resolution criticizing Tehran for not cooperating with the agency.
The foreign ministries of the four countries welcomed the IAEA resolution, which came in response to Iran's insufficient cooperation with it regarding serious and pending safeguards over its nuclear activities.
The statement added: "If Iran does so, and the Director-General can report that unresolved safeguards issues are no longer pending, we will not see the need for the Council to continue to examine and take action on those issues".
Iranian Foreign Ministry spokesman Saeed Khatibzadeh said on Twitter yesterday: His country's response to the resolution of the IAEA Board of Governors was strong and proportionate, and those who had submitted the resolution were responsible for the consequences.
According to the latest IAEA report, the Islamic Republic now possesses 43.1 kilograms of 60% enriched uranium.
IAEA chief Rafael Grossi told reporters on Monday that it would be only a few weeks before Iran can acquire enough material to build a nuclear weapon if it continues to develop a program.
The 2015 agreement allowed for the lifting of sanctions on Iran, in exchange for curtailing its nuclear program.
However, its provisions have been nullified since Washington withdrew under Donald Trump in 2018 and reimposed harsh sanctions on Tehran, prompting the latter to renege on its commitments.