Maghreb
Arab Moves to Support National Reconciliation in Libya.. Meeting and Aspirations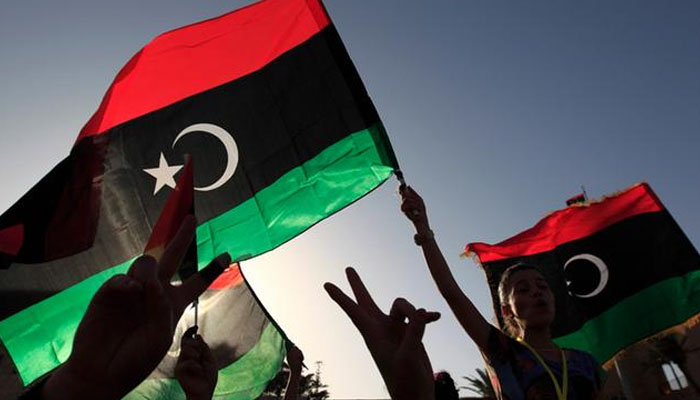 ---
On the path of the Libyan crisis, there have been Arab moves to establish peace in the African country and to make breakthroughs in the political and security tracks; hoping to hold presidential and parliamentary elections that have stumbled on the rock of "force majeure."
Arab League Secretary General Ahmed Aboul Gheit met Wednesday with Libyan Vice President Abdullah Al-Lafi to discuss the country's political crisis and ways to support national reconciliation in Libya.
In a press statement, Al-Lafi said that the Secretary-General of the Arab League stressed the importance of supporting the Arab League and its participation in the work of the preparatory committee for the achievement of national reconciliation in Libya, pointing out that Libya is part of the Arab League and his meeting with the Secretary-General of the League is the best proof that the League should be involved in supporting the preparatory committee through its representative.
Libyan Aspirations
The Libyan official said that his meeting with Arab League Secretary-General Ahmed Aboul Gheit dealt with the political crisis in the country and its dimensions, noting that Aboul Gheit stressed during the meeting support for the aspirations of the Libyan people to hold the presidential and legislative elections as soon as possible, in accordance with the consensus on laws of all parties, through incentives and guarantees for everyone's participation in the political process and the electoral process.
He said that during the meeting, he reviewed the idea of the Presidential Council to hold the Conference of the Whole in one of the Libyan cities soon and to name the Preparatory Committee, which will prepare the conference by preparing the agenda.
Al-Lafi stressed the importance of the role of the African Union and the great support it provides to the Presidential Council to ensure the success of the national reconciliation project in Libya.
On the meetings of the 6+6 committee held in Bouznika, Morocco, Al-Lafi said that the Libyan people expect the committee to reach consensus on issuing the necessary laws and legislation to complete the presidential and legislative elections, noting that within two days, news will be heard about the agreement between the committees of the House of Representatives and the State Council on laws and legislation that meet the needs of the current stage and lead us to the elections.
On Tuesday, representatives of Libya's 6+6 joint committee, formed by the Libyan House of Representatives and the so-called State Council, announced they had agreed on how to elect a president, a move that will help lead to elections that Libyans hope will herald an end to chaos and instability in their country.
Arab support
Aboul Gheit said the Arab League supports all efforts that would advance national reconciliation and the political process, which would lead to preserving Libya's unity, restoring security and stability, ending the foreign military presence in Libya and integrating armed militias, said Arab League spokesman Jamal Rushdi.
Aboul Gheit also welcomed the Vice President's decision to rely on the role of the Arab League in supporting efforts aimed at achieving national reconciliation and completing the political process, including national elections, which will help establish lasting stability in the country.