United States
Washington resumes operations with SDF amid Turkish threats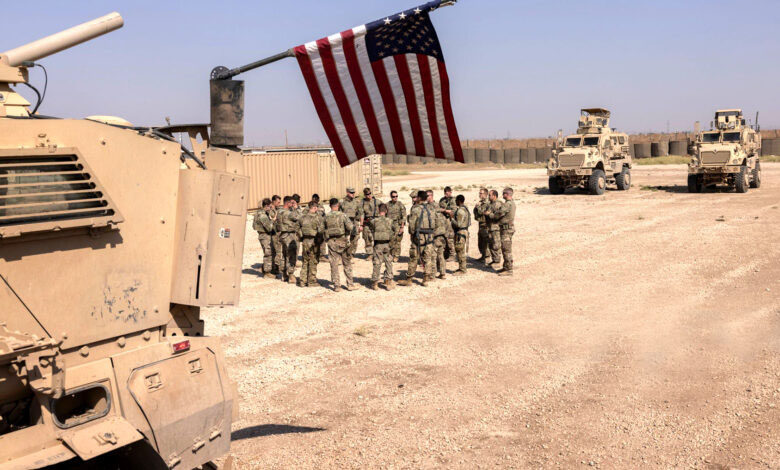 ---
The United States has fully resumed joint patrols with the Syrian Democratic Forces (SDF) in northern Syria, after suspension due to Turkish airstrikes in the region, the Pentagon announced on Tuesday, coinciding with Turkey's request to support Russia and discuss joint steps with it.
Last month, Syria's Kurds decided to halt all joint counter-terrorism operations after Turkey bombed its zone of control, sending a strong signal of protest against the United States for not doing enough to stop Turkish forces massing on the Syrian border in preparation for a large-scale ground operation.
The SDF is a U.S.-backed group that has helped defeat the Islamic State in Syria and is raising Turkish concerns over its links to the PKK.
"Although the intensity of the Turkish bombardment has recently decreased, there are still fears that the Turkish military could launch a ground offensive to target Syrian Kurdish fighters it describes as terrorists, but who make up the bulk of the SDF."
"It has repeatedly warned of the impact of any Turkish ground operation on the anti-IS effort, saying that countering any new Turkish incursion would divert resources away from protecting a prison housing IS fighters or targeting IS sleeper cells that continue to launch hit-and-run attacks in Syria."
Indeed, there have been reports of increased activity by IS cells and some other jihadist organizations in the region, although attacks by the jihadists decreased in intensity following the killing of a number of prominent leaders.
SDF was forced to ask for Russian intervention to prevent any Turkish incursion after the Russian side warned Ankara of the consequences of any ground operation.
Despite SDF criticism of the coolness of US positions, US officials, led by Defense Secretary Lloyd Austin, last month told their Turkish counterparts to reject any ground operation as the international coalition boosted its presence in some areas of northern Syria.
Despite the warnings, Turkish warplanes have targeted SDF personnel inside US and even Russian bases in northern Syria, a development seen as dangerous in the region.
Turkish President Recep Tayyip Erdogan is still planning the ground offensive. "We asked for his (Russian President Vladimir Putin's) support to make joint decisions and perhaps work together to take steps together here [in northern Syria]," Erdogan told reporters in Ankara, adding that Turkey would not ask permission from anyone.
The statements show the Turkish president's desire to carry out its ground operation, and that what is hindering him is the international stance that rejects the attack, as Erdogan does not want to enter into an armed conflict with two major powers in the Syrian arena.
Erdogan has been wooing the Russian side, playing on differences between Washington and Moscow to provide cover for what would be a limited offensive in northern Syria.
Turkey's threats came after a Syrian woman blew herself up in Istanbul last month, killing and wounding several people. The Turkish side accused Syrian Kurds of involvement in the attack, but Qods denied responsibility.