Middle east
Mourning Initiatives… Presidential vacancy crisis in Lebanon persists on the horizon
The presidential vacancy crisis in Lebanon continues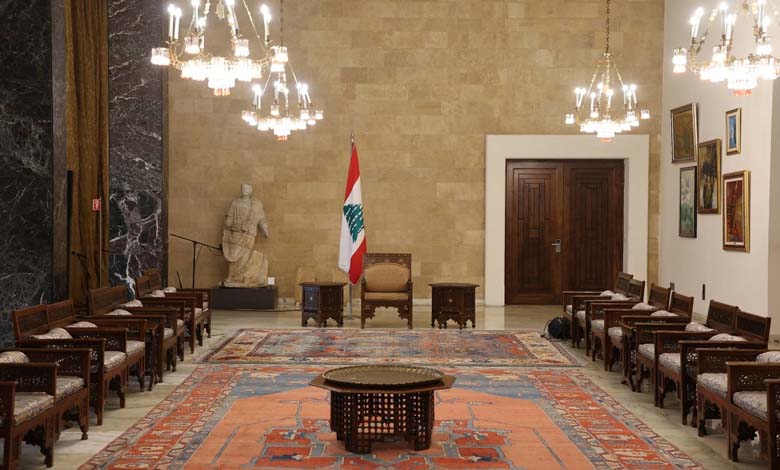 Nearly a year into the presidential vacancy crisis in Lebanon. the country has become the most corrupt state on earth. with the presence of multiple ruling factions vying for the controversial Lebanese presidency. The Lebanese parliament has failed to elect a president for an extended period.
The presidential vacuum in Lebanon has prompted the presence of UN missions aimed .at ending the state of conflict in the country. which is suffering from economic crises that .have made its people among the most miserable. given the shortage of all basic necessities in the country. However. UN missions have failed to find solutions.
"Failed" solutions
The UN initiatives undertaken by various committees, including .the International Quintet Committee. have failed to provide solutions to the crisis. Opposition forces in the country have rejected all initiatives. refusing to participate in a dialogue to elect a president.
The return of French envoy Jean-Yves Le Drian to Beirut to resume meetings with Lebanese leaders has become contradictory. as Qatari envoy Jasim bin Hamad Al Thani did. not achieve any breakthrough .in the presidential crisis during his visits. and meetings in the Lebanese capital. Beirut.
Reasons for opposition
Analysts believe that all current initiatives are bound to fail because they constitute a violation of the Lebanese constitution. which specifies the mechanism for electing a president. The opposition insists that .UN mission solutions are rejected because .they circumvent the constitution. and because previous dialogue attempts did not yield results.
Lebanon has witnessed a presidential vacancy since October 31, 2022. following the end of President Michel Aoun's term. and the parliament has failed to elect a president during 12 sessions. with the most recent one being on June 14th.
Lebanese political analyst Tony Hbeich believes that the call for dialogue has been constructed in a manner contrary to Lebanon's constitution and laws. Speaker of the House Nabih Berri had previously ruled the dialogue as destined for failure. It appears that the opposition team wants to keep Lebanon in collapse. and turn it into a battleground for chaos. especially since it continues to insist on its candidate. Sleiman Frangieh.
Hbeich added in private statements that Le Drian's visit to Beirut. scheduled for mid-October, is expected to fail. just like previous attempts. and the only mandatory approach to save Lebanon begins with electing a president who unites the Lebanese rather than dividing them.