Turkey
Turkey: Erdogan Confuses Rivals by by revealing the date of the elections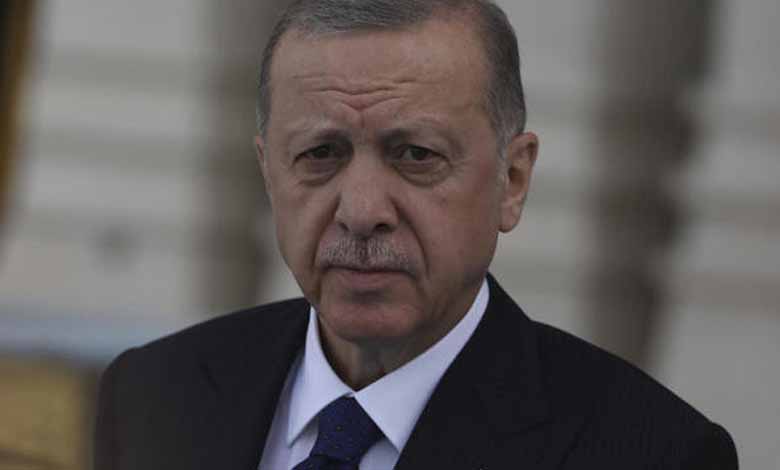 ---
Turkish President Recep Tayyip Erdogan has hinted that the presidential and legislative elections will be held on May 14 instead of the June 14 schedule, at a time when there are all indications that the presidential race will be exceptional by all standards in the face of the opposition's determination to dislodge Erdogan, taking advantage of deteriorating living conditions, mounting financial crisis and rising tensions with some of the country's allies, while at the same time this development is an attempt by Erdogan to confuse the opposition, which has for the most part formed a united front to politically isolate him.
The Turkish opposition, especially the Six-Party Table, did not agree on a united candidate amid disagreements and divisions that may need more time to resolve. This is the tension on which Erdogan played by modifying the election date in order to shorten the time available for his opponents to agree on who will compete in the presidential elections specifically.
"The next elections will take place 73 years after the Democratic Party won the 1950 elections, Erdogan said during a meeting of AKP lawmakers.. Our nation will give its response to the Six-Table Coalition on the same day".
Erdogan, a candidate for the 2023 election, became Turkey's prime minister in 2003, before the constitution was amended and he became president elected by universal suffrage in 2014.
Six Turkish parties are seeking to block Erdogan's presidential bid as part of the Six-Table alliance formed in late February 2022. The alliance includes Kemal Kılıçdaroğlu's Republican People's Party (CHP), Meral Akşener's Welfare Party (HDP) of Kemal Aksenoğlu, Kemal Karamanalu's Saadet Party (HDP) of Temel Karamollaoğlu, Ali Babacan's Democracy and Progress Party (DEVA), and Ahmet Davutoğlu's former prime minister who split from the AKP and Gül's Democratic Party (DPC), Tekin Oyzal.
The coalition has pledged to restore Turkey to parliamentary democracy and abolish the executive presidential system introduced by the current president after a 2017 referendum if he is ousted in the next election.
While the Turkish opposition is confident that it can displace Erdoğan in the coming elections after his two decades of rule, it knows that this can be achieved only by aligning behind a united presidential candidate – something that has not yet been agreed upon.
"People are tired of Erdogan… saying enough is enough," CHP leader Kemal Kılıçdaroğlu said in a previous statement, adding that most Turks long for "democracy, freedom and justice."
Istanbul mayor Ekrem İmamoğlu's popularity has surged in recent days, positioning him as a serious contender for Erdogan in the presidential race, but a Turkish court ruling removed him from the contest in what the opposition sees as a politicized case that aims to keep aspirant Erdogan for a new term on an open road. Turkey's Supreme Election Council has said Erdogan's rival may not be able to rule the country even if he wins the upcoming presidential election.
Erdogan's popularity has plummeted due to mounting economic problems and inflation reaching more than 80%, according to former Erdogan aide and opposition politician Turhan Gomez. "People are preparing to teach Erdogan a lesson at the ballot box," he said.
If Erdogan succeeds in the coming period in curbing the collapse of the lira, reducing inflation, and improving Turkey's living conditions, he may regain voters' trust and raise his popularity ratings. If the situation continues, his chances will be further eroded.
The Turkish opposition accuses Erdogan of wrecking the lira with his monetary policy interventions, undermining the credibility and independence of the central bank by forcing interest rate cuts and blaming him for the worsening living conditions of Turks. Turkey's crisis is also a reflection of Erdogan's policies and his personal-driven foreign battles.
Opponents point out that foreign military interventions have drained the state budget and poisoned Turkey's foreign relations, and argue that Erdogan's confrontational approach to Western and Gulf partners in recent years has hurt Turkey's economy and led to alienation of foreign investors and reluctance to inject investment into the Turkish market.
Erdogan has been harshly criticized on human rights and democracy issues, as well as the targeting of the military institution through purging it under the pretext of the failed coup in 2016, and the country's declining record on freedom of expression and the press.
Opinion polls have shown signs of an opposition victory if it is not in the presidential race then in parliament, which is hoping to unravel the majority of Erdogan's Justice and Development Party (AKP).