Turkey
Turkey negotiates with South Korea to solve Altay tank program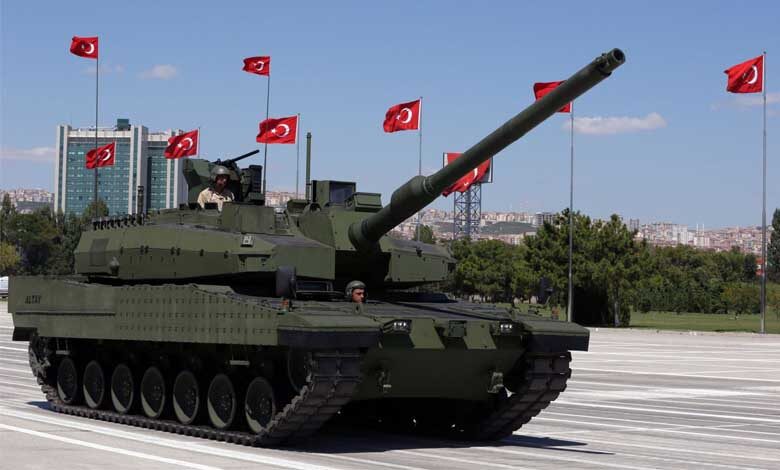 ---
Turkish acquisition and military officials and teams from a private manufacturer are in negotiation with a South Korean company to recuperate a program riddled with delays for producing the country's first indigenous new-generation main battle tank.
A procurement official informed Defense News. This program has faced major delays due to failed access to significant components like the engine, transmission and armor. He also said: I am not in a position to give a date for the start of serial production. All I know is we are trying hard to get it moved ahead.
In fact, Turkish President Recep Tayyip Erdogan's office included in 2019 the Altay tank as part of the military's 2020 inventory in a government document. In an October 2019 speech, a senior shareholder in BMC that creates the Altay, Ethem Sancak, stated that the tank would be fielded within 24 months.
It currently looks that the prediction was too optimistic. In fact, the presidential office's 2021 investment program, published previously this month doesn't even indicate the Altay, and also the tank introducing service.
BMC has begun discussions with Hyundai Rotem to find solution of problems about missing foreign technology for the Altay that Turkish officials often consider it as a fully national, indigenous Turkish tank. According to a source has information about the Altay program.
Moreover, the South Korean company constructed earlier public transportation and Bosporus crossing systems in Istanbul, Ankara and Adana, in addition to the light rail systems in Istanbul and Izmir.
The source informed Defense News: We are hoping our talks will eventually sort out the problems regarding the power pack (the engine and transmission), that we will use in the serial production cycle, adding: We are probably talking about another couple of months of talks before we know which way we are headed.
The source also said that BMC is in indirect talks, through Hyundai Rotem, with two South Korean defense technology concerns: engine-maker Doosan and S&T Dynamics, which produces automatic transmissions, and added: Ideally a Doosan-S&T power pack will power the Altay if we can iron out differences and licensing issues.