Uncategorised
The Cursed Land: Sudanese Displaced Reject Return to Darfur
Sudanese displaced individuals refuse to return to Darfur once again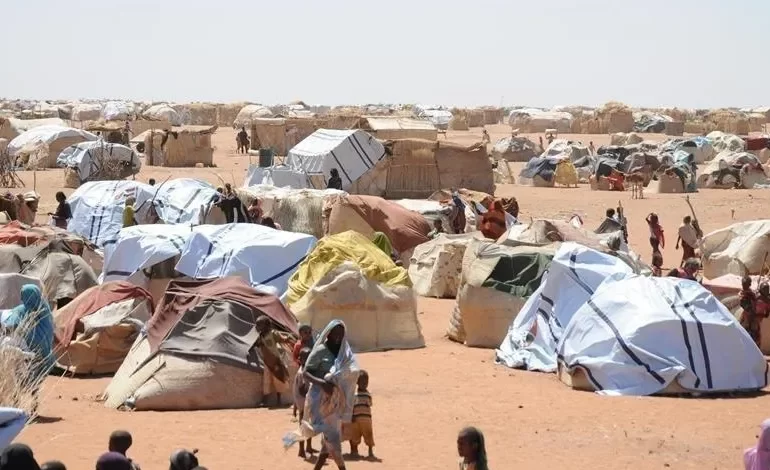 ---
After twenty years since the beginning of the genocide in Darfur, children of survivors flee from a new wave of violence resembling the mass killings of 2003. They liken the state to a cursed land from which millions were displaced during the catastrophe in 2003 and returned after 20 years, only to relive history. However, this time, they make a decision not to return again.
One of the residents of the devastated state, who fled south, said, "My parents fled Darfur before and returned after the conflict ended. Today, I flee with my children, but with a decision not to return. This land is haunted by the curse of war and genocide."
The Washington Post reported that, like their parents two decades ago, Sudanese families are fleeing towns in the Darfur region of western Sudan where history seems to repeat itself on the same land. It appears to be coordinated attacks, leaving behind their slain family members.
Once again, they say they are targeted by militants due to their non-Arab background, as some men and boys are shot immediately if they admit belonging to the Massalit ethnic group, according to survivors, and the fleeing ones may never be able to return.
In the overcrowded Adre refugee camp in neighboring Chad, 11-year-old Issam Mohammed hid his 13-month-old sister. For twenty years, Mohammed lost his mother, Fatima, whose parents died in the genocide, and now he has also lost his mother.
The newspaper continued, in the midst of crying, Mohammed remembers the moment his mother lost her life last month when a sniper directly fired at her in western Darfur, just a few miles from the border. Her last words whispered to Mohammed were, "From now on, you are responsible for your little sister."
In interviews, over twenty survivors in this camp and other refugee camps share similar accounts, adding to a growing body of evidence indicating that Darfur is facing a new wave of ethnic cleansing for the second time in 20 years, leading many to make the decision not to return to this so-called "cursed" land.
Targeted killings
The newspaper pointed out that the region has witnessed an increase in targeted killings and forced displacement since 2019, but bloodshed has significantly escalated after the outbreak of fighting in April throughout the country between two competing Sudanese generals for power in the capital, Khartoum.
Within days, fighters began new waves of killing in the Masalit areas in western Darfur, according to survivors, where hundreds of Sudanese were killed in Darfur and other places of violence. Over 2.2 million people have been internally displaced within the country, while approximately 700,000 have fled abroad, many to Chad, according to the International Organization for Migration.
Randa Abdullah, 18, a Masalit who was raised by her parents in a refugee camp in Geneina, the regional capital of West Darfur, after they were targeted in 2003, recalls, "The fighters told us there is no place for us here."
Last April, Abdullah witnessed through a door opening her father being killed after being shot by a sniper outside their home, saying, "We saw him take his last breath, but we couldn't help him. People were being killed everywhere around us."
She said she fled Geneina with about 100 refugees, traveling on roads where "bodies were strewn everywhere." She remembers that snipers killed twenty refugees in her group.
Nathaniel Raymond, Executive Director of the Humanitarian Research Lab at Yale University's School of Public Health, who contributes to research in the Sudan Conflict Observatory program of the Foreign Ministry, stated that it is increasingly clear that these attacks may constitute crimes against humanity.